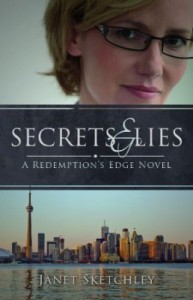 Once again, Janet has written a compelling novel, full of suspense, imagery and fast paced action. In her first novel, Heaven's Prey, a psychopath, Harry, kidnaps and threatens the life of a woman named Ruth. Through her strong, uncompromising faith, and God's love and guidance, Ruth survives, and Harry, against all odds, finds a relationship with God. In Secre ts and Lies, Harry's sister, Carol, is hunted down by evil men who believe Harry has stashed away money. Janet's second book is not as intense, for those who are squeamish about crime details, but there are plenty of dangerous and riveting moments. Themes of trust, relationships on several levels, pursuit of happiness and dreams, and ultimately forgiveness are interwoven throughout the novel. Carol enjoys peppermint tea, cookies, brownies and the songs of Billy Joel. Janet plays these notes like a leitmotif, drawing our attention to Carol's humanity and wish to simply provide a normal, happy life for herself and her son. However, before Carol can provide such a life, she has to get in touch with the Provider of life itself.
Secrets and Lies is the second novel in the Redemption's Edge series.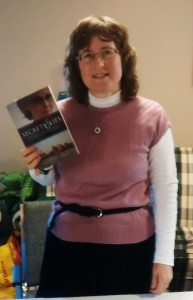 The books can be read either individually or as a set. A  mystery is hinted at, which will provide the material for the third novel. I can hardly wait for the characters to tell their story through Janet's pen.  
Janet Sketchley  is a  Canadian author from Nova  Scotia. Check out  http://janetsketchley.ca/books/secrets-and-lies/ for information on where to buy her books. She has a number of writing credits, including her two Redemption's Edge novels and a story called "The Road Trip That Wasn't," included in A Second Cup of Hot Apple Cider, edited by N.J. Lindquist and Wendy Elaine Nelles. 
With Christmas coming up, Janet's Redemption's Edge novels would make an excellent gift for those who enjoy Christian literature which delves into the darker side of humanity, those on the edge or redemption, but whom God extends his grace to in the end.
Note: A review copy was provided by the author and I do not receive any type of monetary gain for my review.