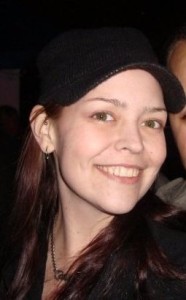 September 14, 2014 was a day full of celebration. In the afternoon, I went straight from church to attend the birthday party of a good friend's nine year old son. Even though rain was predicted, the skies held off their downpour, and the party was held in the back yard, complete with a bouncy castle for the children. Then we went inside while Sam opened his gifts. It was a joyful event for a special child in my life. 
I also was aware that on the  same day, a surprise party was being thrown in Ontario, for my close friend, Donna, who was having a turn of the decade birthday. I would loved to have been there, but it made me very happy just to think of her excitement  and joy. 
When I went to bed that night, I was content and thankful for  the events of the day. The phone rang in the darkness, and I reached over to pick it up, thinking it was my daughter, Hannah, who sometimes called late. But it wasn't Hannah. It was my sister, Brenda, from Ontario and her voice  was full of worry and fear. "Sarah is breathing like a fish," she said. "She might die."
Brenda and Mark's daughter, Sarah Jane, had suffered for a number of years with kidney failure and sporadic incidents of a rare but very dangerous brain condition called PRES. On May 23, Sarah had had a kidney with a cancerous growth removed. The cancer was completely contained and no treatment was needed. Then, in the summer, she had a second operation, this time to remove most of her parathyroid glands, because of excessive hormone production. Generally this procedure only required an overnight stay but Sarah experienced another episode of PRES and dangerous and fluctuating blood pressure levels. Finally, after 46 days in  hospital, she was released. Now she was in Owen Sound, for a short family holiday, to see her grandmother. 
I went downstairs and sat at the kitchen table to wait for Brenda's next call. All my family were asleep. I noticed, though, that my dear friend, Gina, was still up and on facebook. It was a comfort to chat with her online and tell her what was happening. 
About twenty minutes later, the phone rang again. I knew it wasn't good news. "Sarah is dead," Brenda said. We cried over the phone, overwhelmed with the pain and shock of the death of this beautiful, courageous and faith-filled young  woman. 
Over the next few days, family gathered at Sarah's grandmother's house in Owen Sound. Somehow we got through  all the formalities: the visitation, funeral and burial. We were comforted by being together and by all the friends and family members who joined us in our grieving. 
Eventually, though, we  had to return to our lives and responsibilities. For Sarah's parents, it is a matter of putting one step in front of the other, of taking each day as it comes, of holding onto their faith in the midst of such a great loss. 
And now Christmas is coming. There is much joy at Christmas. The angels rejoiced and sang when the Christ child was born, and in our churches and homes, we try to keep that sense of expectation and thanksgiving alive. However, I am well aware, that in spite of our faith , this will not be an easy Christmas for our family. It will not be an easy Christmas for thousands of others who are experiencing loss, poverty, family and relationship issues or other types of suffering. The minister at Sarah's funeral used as her text 1 Thessalonians 4:18: "We do not want you to be ignorant about those who fall asleep, or to grieve like the rest of men, who have no hope" (NIV). Rev. Zakamarko pointed out that while the Bible tells us not to grieve, as if we have no hope of seeing our loved ones again, it doesn't say not to grieve at all. Sarah had a strong faith in Jesus Christ, and we know we will see her in heaven. In the meantime, we grieve that she is not with us on earth. This is where our hope comes in, hope for a better tomorrow, hope that God is still in control and will take care of us. This is what Christmas is about: Emmanuel, "God is with us."